KEEP SAFE, KEEP COOL – KLINGSHIELD SUN-GARD WINDOW FILM
"DO-IT-YOURSELF" KITS
The inside story.
More heat enters via the sunrays and leaves unprotected windows more than any other area of a typical family home.
By applying Klingshield's Sun-Gard solar control film to the inside of existing windows and patio doors, summer heat and winter glare can be cut by as much as 88%.
In addition, Klingshield's Sun-Gard reflective film will help reduce heat loss through windows in winter. And, unlike awnings, blinds and other shading devices, Klingshield's reflective film achieves this without blocking the light and without restricting the view.
Klingshield's window film products are manufactured from ICI Melinex, a very tough polyester film. Klingshield's Sun-Gard window film is available in a "do-it-yourself" package, cut to size for your convenience(one saves money as we keep the off cut) and also includes a full handling and application manual, detailing every procedure of the application, as well as extra material for practice purposes, at no extra charge.
All products incorporate a special ultra violet light barrier which provides anti-fade properties that help to give furnishings, fabrics and paintwork a longer life.
All Klingshield's window films have shatter resistance features which help to minimise injury from flying glass. Films are available in a choice of colour and four forms, reflective, non-reflective, clear and nano ceramic. Reflective film provides daytime privacy because the metallised coating acts like a mirror from the outside, but allows unhindered vision from the inside.
Non-metallised films are dyed films in various colours and densities. Window films must not be applied to external surfaces, curved or rough glass.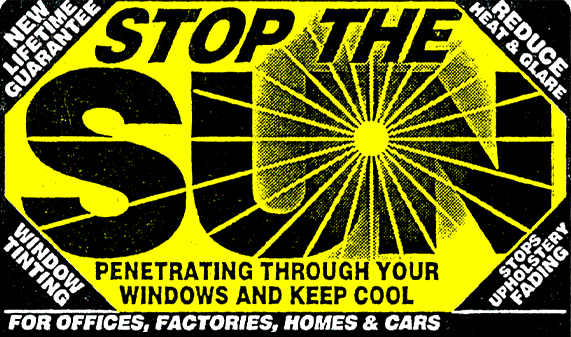 Should you have an obstruction on the inside of your window i.e. burglar bars, one needs to use a special film designed to go on the outside (exterior window film). Should you require to get a price on DIY please contact us