The Benefits of Double Glazing
Living in South Africa in the 21st century is a new experience for many home owners and office workers. In years gone by there was far less traffic noise than what there is all around the world today!
There are many more vehicles on the roads and the taxis increase in large numbers on a regular basis. They make huge noises by "honking" their horns to attract passengers!
This continuous loud distraction of background noise works on people's nerves and makes life an unpleasant existence. People are looking to live and work in a quite environment and have "peace of mind".
A good night's rest is very important for all of us to be able to function at one's highest optimal performance in the competitive world we live in today!
Insulation of a home or office is an important factor to the noise resistant qualities of any building. At the time of the designing of many buildings, we were not faced with the levels of noise that we have today in this "new world" environment.
Specifications and regulations have changed in order to deal with the very serious problem of noise. However, all the older buildings and homes suffer from bad insulation and this needs to be addressed..
Many property owners are not in a financial position to move into or buy expensive walled-in estate homes that cater for excluded living conditions. A practical solution to this noise problem is to invest in double glazing systems in their properties, hence drastically reducing noise levels by a very large percentage for absolute peace of mind as well as a noise free environment.
Aluminium Windows
Window Frame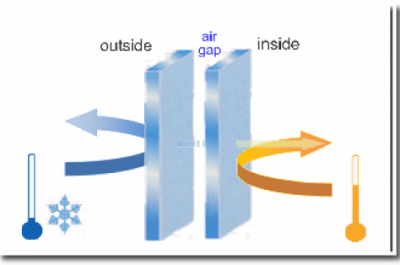 Double Glazed windows
With our unique system there is no need to remove existing frames and this will give you the added benefit of resistance to break-ins, thus improving the security of your building.
These economic systems are very successful because they create a multi-layer glazing system which creates an effective noise installation barrier.
More and more people living and working in homes and offices in our modern world which are situated near highways ,busy roads, airports, and industry have made noise reduction an important factor in their designs and living spaces.
The double glazing system also has other benefits of making the room a safe place to inhabit, keeping it warmer in winter and cooler in summer.
Stop The Noise
Sleep Well
Professionally Installed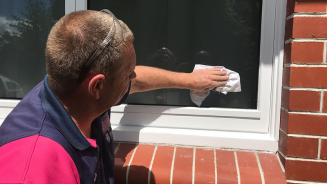 Install Team
These improvements add value to your property and are a true investment by increasing the value of the property.
The thermal insulation property benefits of double glazing offer a huge saving in heating bills in winter and cooling bills in summer. This system also offers a stabilising effect in the indoor environment by keeping the temperature stable which has health benefits.
All our systems are custom made to fit each situation because of the different designs in buildings.
The most sensible way for us to design the correct system and give you a budget figure to consider, is for you to take some photos of your windows and upload them in order for us to evaluate and to come up with the best solution for you.
---