What Makes a Window Film Entrepreneur
An entrepreneur needs to eat, sleep and dream his business. This is what it takes for a person who decides to strike out on his own, to build his own business from scratch and to take all the stress and delight and the risk and rewards that goes along with it! It is something in one's personality ,one's life circumstances and one's culture that makes a person do it.

To succeed one needs a good product or service, lots of experience, an opportune market, money and a desire to succeed with lots of effort ".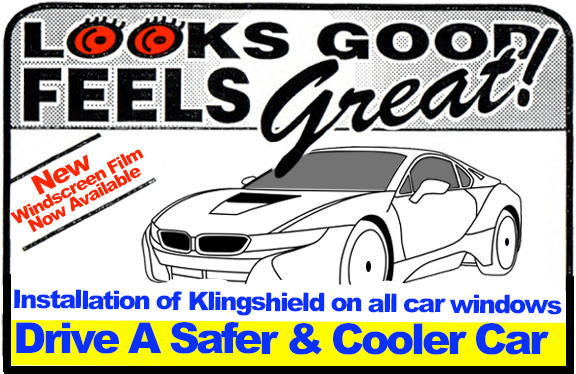 "E" equals "R" Effort equals "results "Finished and Klaar".

I have met hundreds of entrepreneurs in my working life and they are all blessed with lots of natural entrepreneurial spirit. One needs vision, drive and flexibility to succeed. There are other people who may have many talents, but they are not natural entrepreneurs. The core of an entrepreneur's character needs passion, goal orientation, conscientiousness, social skills, leadership, mentoring, self confidence, optimism, status seeking, interest in improving his knowledge, innovation, adaptability, risk taking and independence.

Potential entrepreneurs are outsiders who are normally eccentric. Those are people who have wonderful imagination and sometimes have the drive to change the world like Steve Jobs.

It's business as usual at Klingshield, says Leon Levy, the author of the article. Talk is cheap action and money buys the whiskey. After forty years of running many of my own businesses it is like playing chess. We need to make the right moves at the right time.

Opportunities keep knocking and it's a matter of recognising the right opportunities. Doors open and doors close. Not everything can be a winner so one needs to keep searching. Some win and some lose. As long as there are more winners than losers. This is important. Nothing ventured, nothing gained.

---